Christmas menu TO BE TAKEN AWAY
Order our take-away meals at
Air-conditioned restaurant with panoramic view
Take a seat at our air-conditioned Restaurant with a panoramic view and enjoy a 180 ° view of the Alsatian vineyard, the Vosges and the Black Forest in the distance.

Enjoy innovative, creative and refined cuisine in a friendly atmosphere. Concocted with fresh produce, our menu changes with the seasons according to the imagination of our chef, Alexandre LESSER.

Our air-conditioned restaurant has a capacity of 120 people (room 1: 50 people and room 2: 70 people). The chef can propose special menus according to your wishes and budget for events such as..:

Birthday, Baptism, Communion, Family reunion, Professional reunion …
Are you looking for a GIFT IDEA? Discover our official store: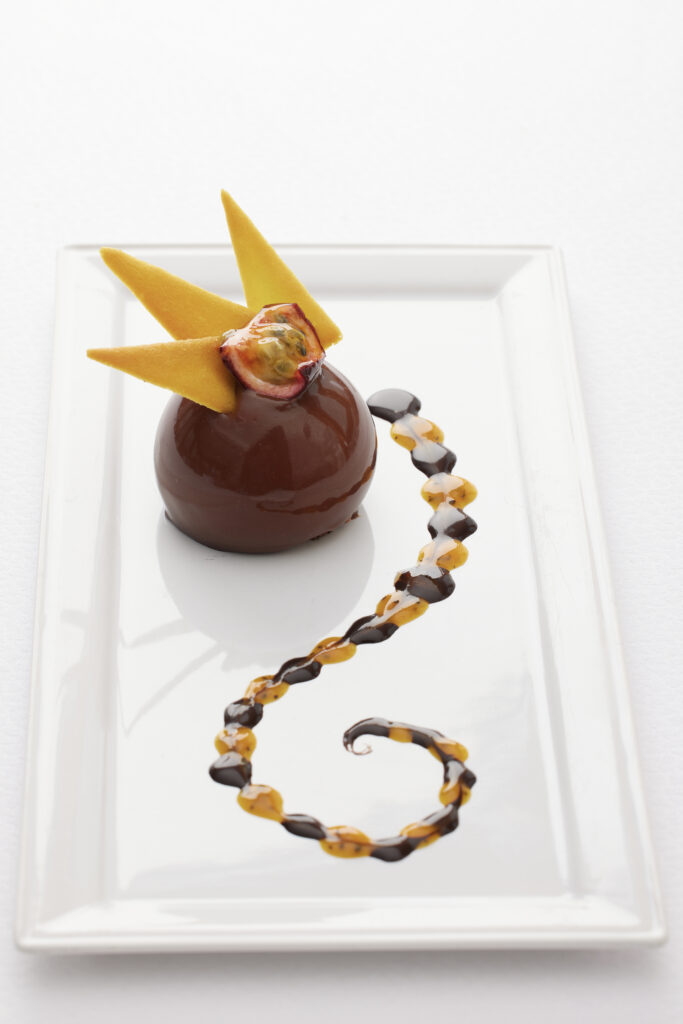 Royal sauerkraut 7 toppings
Fish Sauerkraut
Tarts flambées
Munster of the valley
Kougelhopf…

Our specialties will delight you and make you discover typical dishes of our region.
We offer our "Inspiration Gourmande" menu at €41 for those with a sweet tooth.
For children from 2 to 12 years old, a special menu is proposed at 10 € with dish + dessert.
Every day of the week, we prepare a Menu du Jour at €20 (2 courses) or €23 (3 courses).
We also offer menus for various events (Mother's Day, Easter, Christmas, New Year etc.).
The chef can also offer you a choice of special menus for events such as:
Birthday, Baptism, Communion, Family reunion, Professional reunion …
Our capacity is 120 people.
The restaurant is open from 12:00 to 14:00 (last order) and in the evening we offer 2 services: at 19:00 and at 19:45.

We are closed Monday lunchtime, Tuesday lunchtime, Saturday lunchtime and Sunday evening (except for groups).

Our restaurant will be closed:
December 24, 2023 at noon
December 25, 2023 all day.
December 26, 2023 all day
December 31, 2023 at noon